(or How I Learned to Stop Worrying and Love the Cloud)
Solutions-Solutions-Solutions!
Music to my ears and, fortunately, the main takeaway I got from attending Cisco Live! '16 in Las Vegas. I don't think anyone would blame me for meeting this oft-touted refrain from one of the largest technology vendors in the world with a healthy dose of cynicism. To Cisco's credit, however, there seems to be a genuine push away from the box-pushing mentality of the past toward leveraging their vast partner network to build holistic business solutions for their millions of customers worldwide. And this partisan partner couldn't be happier!
Starting with Chuck Robbins' keynote opening the conference, which highlighted recent partnerships and acquisitions like security solutions Lancope and CloudLock, the emphasis was clearly on the complexity of modern business challenges, the subsequent need for dynamic, blended solutions, and the opportunities presented by a heterogeneous Cisco-powered cloud ecosystem. Maybe it was just the Cirque du Soleil aerialists swinging around the room, but I felt like I was having déjà vu. Cisco has been saying this for years, but the way the rest of the conference went, I'm convinced they've taken it to heart.
After spending Monday walking the floor and getting to know as many Cisco-powered cloud partners as possible, Tuesday was a breath of fresh air to have the partners coming to us! The partner events Cisco organized at the MGM Grand were explicitly designed to introduce Cisco ISV partners to cloud service providers—essentially Cisco solution speed dating, where the ISV is the bell of the ball and the SPs come courting. The idea is to help ISVs, especially traditionally on-prem solutions, gain a new route to market and provide Cisco-powered cloud customers with new solutions pre-validated for their current environments. There was a panel discussion comprising executives and leaders from SP partners and the respective ISV partners they've developed success stories with, telling their stories and showcasing their business outcomes. So inspiring was it to your humble narrator, he spent the next hour waxing poetic to aforementioned SP execs about just how much more successful they could be partnering with Centerity.
In all seriousness, though, the partner forum and subsequent partner appreciation event thrown by Cisco proved invaluable opportunities to get Centerity's name out into the partner community and learn about the many incentives Cisco puts in place to encourage their partners to develop solutions together. Not only were we able to make personal connections with fellow partners, but Cisco representatives have continued to stay in touch and offer their support in driving those connections further, and articulating the value of delivering your customers holistic, end-to-end performance visibility and service assurance to their complex, hybrid technology environments.
Looking forward to next year and making sure everything that happens in Vegas comes home to roost!
AUTHOR
_________________________________________________________________________________________________________________________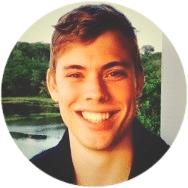 John Speck, Alliance Manager in Centerity Systems, Inc.
John speck as Alliance Manager in Centerity focuses on engaging with managed service providers, channel partners, and technology vendors to bring incredible joint solutions to new customers.
(W): +1.617.612.4040 | (M): +1.978.407.1172
About Centerity
Centerity's an award winning unified enterprise-class IT Performance Analytics Platform that improves Performance and Reliability of business services to ensure availability of critical systems. By delivering a consolidated view across all layers of the technology stack, including, applications, big data, operating systems, database, storage, compute, security, networking, cloud, edge AND IoT/IIoT devices, Centerity provides an early warning of performance issues along with corrective action tools to quickly isolate faults and identify root causes.
---
[1] "Managed Services Market by Data Center (Hosting, Colocation, and Storage), Infrastructure (Print Services, Desktop, Inventory), Networking (Remote Monitoring, MPLS, VPNS), Information, Mobility, Communications, and Security – Global Forecast to 2021". www.marketsandmarkets.com. 2016-09. Retrieved on 2016-09-30.