HP OpenView – I Think We Should See Other Vendors
It was love at first insight.
When most companies were first introduced to alert monitoring in the early 90's it was refreshing to see something new and useful. Hewlett Packard had just released Operations Center to compete with Tivoli (now IBM), which gave operations teams new insight to the servers and applications in the data center. Operations Center, which was rebranded as OpenView, proved to be very popular and soon thousands of companies were centralizing their response to alerts to mitigate/manage outages.
It's complicated.
Success brought many changes and additions to OpenView, but customers felt they were in a committed relationship with HP as they "grew old together". As its popularity increased, OpenView ballooned to more than 50 different solutions/modules, which created market confusion about OpenView resulting in questions like, "What is OpenView, to you?" Product features were often duplicated across different modules, making it difficult to know which modules to buy. (OpenView often resembled a Lego® toy without any instructions, lots of parts could be snapped together but the final product never looked as nice as the one in the store.) It appeared that OpenView was now playing the field, trying to be all things to all users.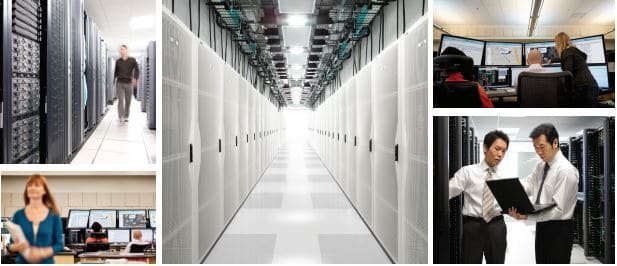 Maybe we need counseling.
With so many modules, OpenView customers didn't know how to start implementing it and the licensing process didn't help, with so many options and exceptions that it resembled a dark-art. It seemed like there was always one-more module needed to complete the monitoring dashboard. As a result, customers started turning to consultants to help resolve their implementation problems, but that further increased costs and delays making many customers start to question how long it would take for OpenView to deliver value and what would it look like when complete
I need more.
As monitoring was becoming mainstream, the datacenter was evolving. IT teams got larger, as they were asked to manage all facets of the technology matrix, from storage and compute up through the network and application stack. OpenView kept deploying new modules to support the diverse needs of these growing IT teams but at a higher-level the need to manage operational integration had become a priority. Customers started looking for a solution that delivered a single screen that could dive into all the technology that IT teams "owned". OpenView's solution was, as usual, more of the same—more modules, more licenses, and more consultants, and more delays.
Something changed between us.
In September of 2016, OpenView suddenly "moved out" creating a potentially irreversible rift with their customers. When HP spun off its software unit to Micro Focus (as a partnership) they assumed that customers wouldn't be worried, but they are. Many people consider Micro Focus to be a sort of retirement community for software, a place where old products go to live quietly, a place that doesn't ask them to change. Will that be the case for OpenView? Two years after it was sold-off the jury is still out on whether OpenView will receive the innovation, renovation, and resources necessary to keep pace with market needs. However, customers are getting restless because they cannot afford to rely on outdated technology, especially in an industry that sees new innovations every quarter and where established technologies become extinct overnight.
It's not you. It's me.

Today's datacenter looks nothing like it did in the 90's, or even the early 00's. Commitment to one or two vendors has been replaced by a free-for-all of new technologies and vendors promising faster performance, greater reliability, and lower cost. (The list includes virtualization, containers, cloud, machine learning, real-time dev ops, decentralization, etc.) At the same time, despite rapidly changing technology the trend for IT operations is to use smaller teams, or to outsource everything, meaning that subject matter experts are being replaced by generalists. Customers can no longer throw lots of people at problems and many have given up on the hope that Micro Focus will make all OpenView monitoring modules speak the same language and deliver unified results. Executives today expect dashboards that show the correlation between IT operations and business value, and they are aligning IT SLAs with corporate goals to measure ROI and TCO. IT teams need a new paradigm, they can no longer afford to be reactive in monitoring/managing technology, and the tried-and-true OpenView of the past is no longer up to the task. The time for companies to break with the old and begin a new era in operational practice is now at hand.
Where do I go from here?
If your IT team relies on OpenView, it is time to take a candid look at the health of that relationship. Is Micro Focus as attentive as they promised? Are they supportive of your company's aspirations, providing for all your performance analytics needs—IT, OT, and IoT? Are they helping your company to grow and adapt to this fast-changing technology environment? What about your other monitoring and analytics providers, are those vendors available when you need them? Centerity Systems brings a new level of operational analytics by using an approach called Business Service Management (BSM). BSM future-proof the datacenter by providing insight into the health of complex business processes that drive a company's P&L, and to deliver real-time SLA measurements.
Centerity BSM blends business intelligence and service desk requirements into a unified platform that is capable of adapting to the changing environment of today's business. This approach weaves together all technology objects including storage, compute, network devices, applications, databases, cloud, big data, and even IoT, into a comprehensive management structure. Centerity BSM is capable of providing situational awareness, operational readiness, and adherence to established service levels in a simple to deploy software appliance with pre-defined integrations to several hundred vendor devices. Because of the ease of deployment, customers are only hours away from seeing results. If you think it might be time to end your relationship with OpenView, to get more out of your technology and organization and to protect your future, then give Centerity a call and let us show you the difference a true partner can make.