It's Time to Move beyond Reactive Event Management
Modern infrastructure and application environments exhibit the following key characteristics:
New application architectures built around microservices, containers and Kubernetes
Rapid evolution of code in production driven by CI/CD
Expansion of the language portfolio from just Java and .NET to include PHP, Python, Node-JS and Go
Rapid innovation in application platforms to include things like Springboot, Red Hat OpenShift and Pivotal Cloud Foundry
Everything running at a cloud vendor like Amazon AWS, Microsoft Azure, or Google, or via a virtualization platform like VMware vSphere
A large number of objects to monitor with very complex interactions between them
These modern applications are now critical to the business and are driving revenue, customer satisfaction, and market share
For the above reasons, waiting for problems to occur and then managing them with a reactive event management system is no longer sufficient or acceptable. Please read the white paper to learn how an approach based upon end to end relationships and real-time metrics is the only way to ensure the online performance and reliability needed for these critical business services.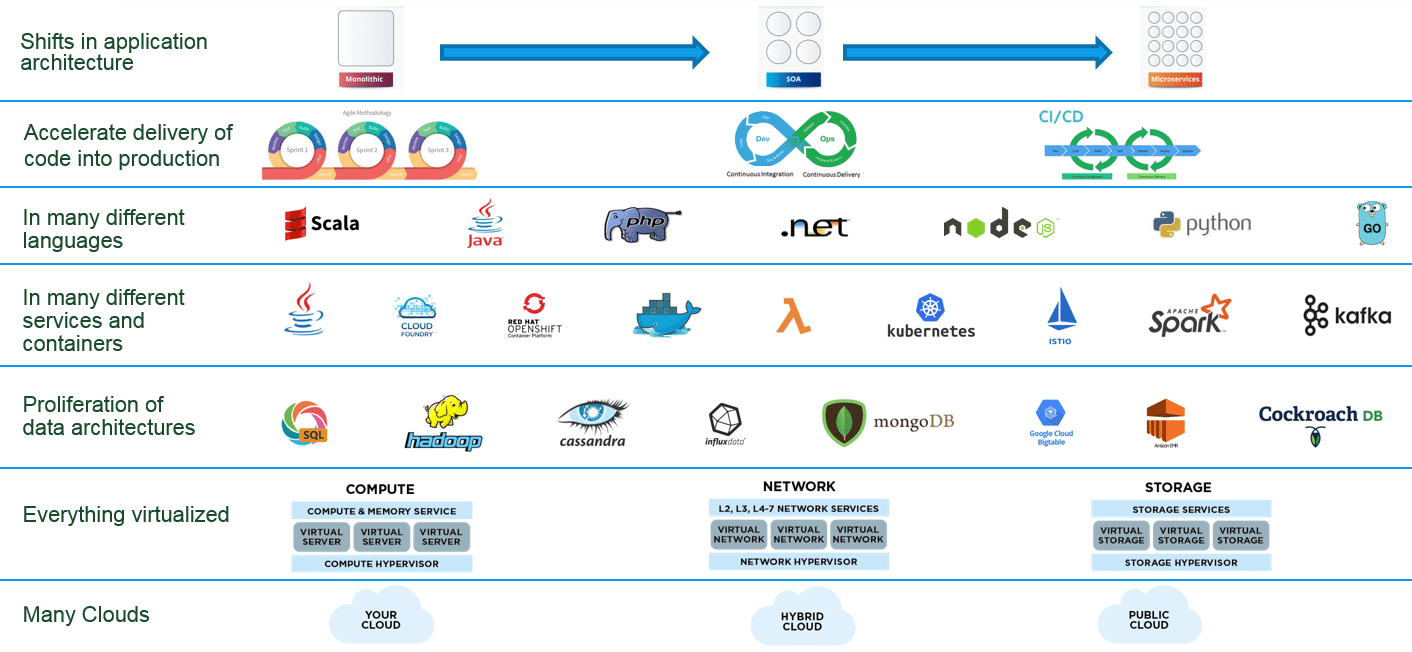 Let's Get Started
Ready To Make a Real Change? Let's Build this Thing Together!