Collect and correlate business, application and operational analytics to ensure SLAs and business performance
Enterprise AIOps Platform
The Centerity AIOps Platform gathers, unifies, and correlates transaction, application, business service, IT and operational metrics across the full-stack of technology layers and deployment environments to improve collaboration between executives, IT, and operational managers to achieve business goals. Centerity's real-time, interactive Dynamic Business Service Views manage critical business services from end-to-end, quickly correlating problems that cross multiple layers and elude traditional monitoring, thereby ensuring that performance and reliability objectives are met.
Dynamic Business Service Views
Service Level Gauges for the Availability and Performance of Critical Digital Services
Centerity Service Level Summary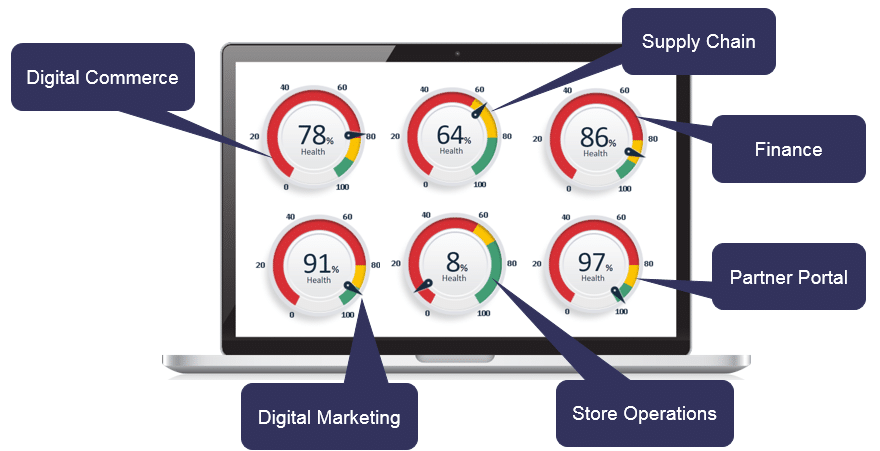 The Centerity Platform
A comprehensive platform to deliver business value from metrics, logs and events across the stack
Centerity Functional Overview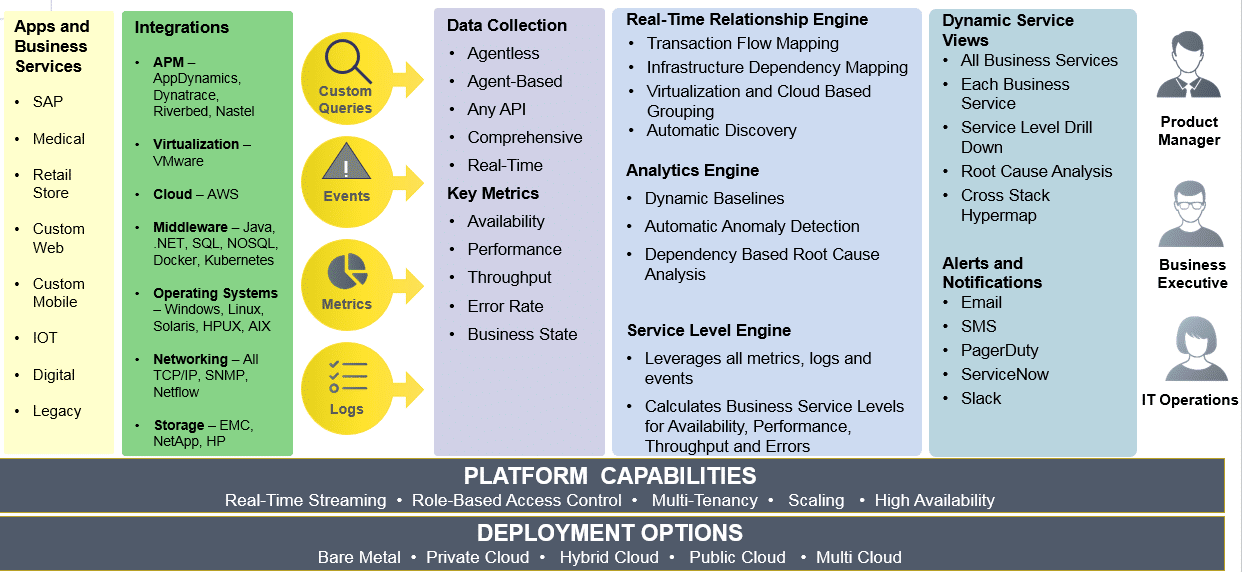 Еnterprise AIOps Platform
Unified, end-to-end IT analytics that reveal performance risks and business impact.
Full-Stack Data Collection
Consolidation and normalization of metrics, events and logs across the stack.
Dynamic Service Views
Comprehensive executive dashboards of real-time business process SLAs.
Single Software Appliance
Simple to install and very fast time to value
Topology & Dependency Mapping
Automated discovery & mapping of transactions, applications and business services into the entire supporting stack
Multi-Tenancy
Supports multi-user management and advanced permissions for MSPs (and others).
Auto Discovery & Device Awareness
Automatically detect, identify and configure any IT asset and KPIs across all technology layers.
Deep and Broad Integrations Across the Entire IT Environment
Out of the box best-practice service-packs for 100+ technologies simplify implementation and daily operation..
Root-Cause Analysis
Drill-down into any business service for fast, accurate fault isolation for performance issues.
One price – all technologies
Simple pricing model with no hidden costs or surprises.
Writers: Stanislav (Stas) Siganevich, Retail Sector Manager and Snir Zarin, Solution Architect, Centerity. I just wanted to have lunch but instead I've spotted a security breach. Does it make sense that a CISO needs to be physically present in a retail store to know...