Vienna, the lovely modern capital of Austria, hosted the first European Nutanix .NEXT conference.  More than 1,200 participated from 90 countries attending a wide range of innovative technological sessions while visiting the different Nutanix technological sponsors.
Centerity Systems is a Nutanix Validated Alliance Partner that offers a fully integrated Performance Analytics and Business Service Management (BSM) solution for Nutanix Web-scale Infrastructure. Centerity's platform stood out with its newest API integrations for AHV and vSphere hypervisors and its unique ability to deliver true business service visibility to complex application workloads running on Nutanix (SAP, Hadoop, etc.). Because Centerity's purpose-built unified platform can extend its coverage to the entire technology stack – infrastructure, network, 3rd party applications, and databases — they were able to show conference-goers a complete Nutanix Business Intelligence Layer with the ability to correlate performance trends and impact across technology domains, giving executives and administrators a clear view of service levels in real-time and historically.  This Nutanix-Centerity joint solution dramatically reduces operational complexity, MTTR, and OPEX while giving users unprecedented visibility to the performance of their critical business processes, whether that's Big Data (SAP HANA, Hadoop, Oracle, NoSQL), ERP systems, or mail services—whatever keeps your business running!
Our team participants made invaluable connections with existing customers and partners as well as met with many new potential customers and partners from EMEA and US.  Customers saw the value of Centerity as making their organizations more application and service centric due to the shared transparency offered by Centerity via business processes views that span all technology domains.  Partners saw the value of Centerity as creating new revenue opportunities for them by giving integrators the opportunity to upgrade legacy tools and methods with a next-gen platform while service providers saw the ability to offer more revenue-generating enhanced services and coverage for advanced applications like Big Data.
We are looking forward to expanding the scope of our partnership with Nutanix and its customer-partner ecosystem, providing them with 100% visibility into their complex, hybrid environments permitting them to concentrate on their core business needs.
See you next year in Nice, France!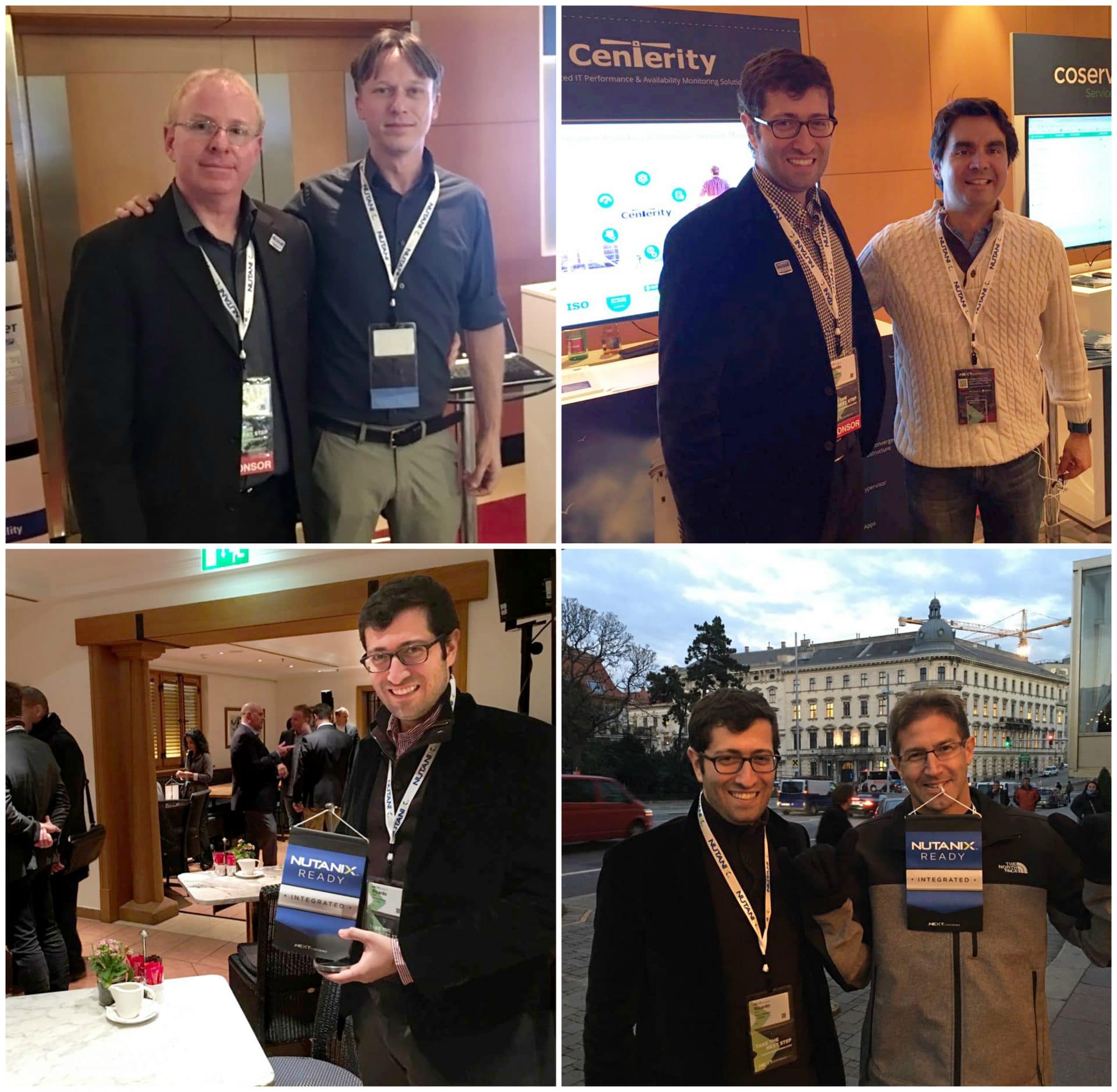 About Centerity
Centerity's an award winning unified enterprise-class IT Performance Analytics Platform that improves Performance and Reliability of business services to ensure availability of critical systems. By delivering a consolidated view across all layers of the technology stack, including, applications, big data, operating systems, database, storage, compute, security, networking, cloud, edge AND IoT/IIoT devices, Centerity provides an early warning of performance issues along with corrective action tools to quickly isolate faults and identify root causes.