Differentiated Service Opportunities for Service Providers with Centerity and Nutanix
Delivering End-to-End Performance Analytics & Business Process Views to Nutanix ECP
Managed and Cloud Service Providers (MSPs/CSPs) are always looking for new service opportunities with high margins and low delivery costs.  While performance monitoring as a service is not new, an end-to-end approach with a service-centric focus is.  This service-centric approach is what is needed to promote the transition to the "3rd Platform of IT Innovation" described by IDC in a 2014 report.
Legacy monitoring tools are typically domain-centric, focused only on a single technology domain. This siloed approach can't demonstrate a technology's impact or interdependency with other technologies in delivering a service, making it painful and time-consuming to troubleshoot service disruptions. The result?
   Longer Mean-Time-To-Restore (MTTR)
   High Operational Expenditure (OpEx)
   Lower Customer Satisfaction
   Poor Customer Retention
A Next-Gen Solution
Centerity's next-gen approach to performance analytics delivers end-to-end visibility to hybrid data centers via a single, unified software appliance purpose-built to be both service-centric and application-centric. As a unified platform, Centerity's comprehensive performance analytics and Business Service Management (BSM) process views are built with data from every technology layer, illuminating service dependencies and enabling service providers to become dynamic business-driven organizations.
A unified platform delivered as a single, software appliance has two significant advantages.  First, it's a single solution with all features and functionality included as a unified bundle for quick installation and virtually no maintenance, delivering an extremely short time-to-value (TTV).
Secondly, as new technologies are added into the mix, analytics from these can be immediately collected and distributed throughout the purpose-built platform, thus maintaining end-to-end business process views of applications no matter how dynamic the environment.
Centerity & Nutanix: A Solution Built for Service Providers
The ability to rapidly extend performance analytics to new or novel technologies is essential to attracting new customers and retaining existing ones. Some prime examples of this are Big Data/BI deployments such as SAP HANA, Hadoop, Oracle, and NoSQL. With the increasing adoption of these high profile technologies, more and more service provider customers are turning to Nutanix' Web-scale Platform to run their business-critical applications due to its linear scalability and predictable performance.
With its end-to-end coverage and unique ability to perform correlated impact analysis across technology domains, Centerity ensures that complex applications operate in perfect concert with their Nutanix infrastructure. Combining this visibility with the ability to drill into each contributing technology layer via a single console to do rapid root cause, trend and impact analysis is key to reducing MTTR.
To further support service providers, Centerity's platform provides the operational efficiencies of multi-tenancy and federated scalability, so clients' Nutanix environments can scale dynamically and be viewed and managed independently, regardless of where they reside.
So what does this joint solution ultimately deliver Nutanix X-Powered service providers?
| | |
| --- | --- |
| 1. Controlled Rollouts | Knowing that the environment is production-ready before deployment begins is key to frictionless rollouts and predictable, timely results. |
| 2. Reduced Operational Complexity | Having all performance analytics normalized in a single, viewable location allows for comprehensive, cross-domain correlation monitoring in real-time with predictive, impact, trend and root cause analysis. |
| 3. Reduced MTTR | MTTR is the single most important metric in determining Customer Satisfaction and Net Promoter Scores (NPS) and without a short MTTR, customer turnover will be all too rapid. |
| 4. Reduced OPEX | By reducing the toolsets used and providing a consistent, unified, approach across features, resources can be more efficiently allocated and time for additional strategic tasks will be available. |
| 5. Unity of Purpose | Once the delivery goals are clearly presented through business process views, employees will understand what the delivery goals of the organization are and act with a unity of purpose around these services and application-centric goals.  Customers will also appreciate this clarity, fostering cooperative efforts between service provider and customer to create a virtuous cycle of improvement. |
Want to see these results for yourself? Centerity is proud to be an exhibitor at .NEXT Europe on November 8th – 10th and we'd love to have you come by our booth! If that's a bit too far to travel, come find me at .NEXT On Tour in Boston on Nov. 9th. Really not interested in traveling?
AUTHOR
_________________________________________________________________________________________________________________________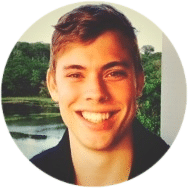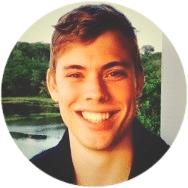 John Speck, Alliance Manager in Centerity Systems, Inc.
John speck as Alliance Manager in Centerity focuses on engaging with managed service providers, channel partners, and technology vendors to bring incredible joint solutions to new customers.
(W): +1.617.612.4040 | (M): +1.978.407.1172
johns@centerity.com | LinkedIn
About Centerity
Centerity's an award winning unified enterprise-class IT Performance Analytics Platform that improves Performance and Reliability of business services to ensure availability of critical systems. By delivering a consolidated view across all layers of the technology stack, including, applications, big data, operating systems, database, storage, compute, security, networking, cloud, edge AND IoT/IIoT devices, Centerity provides an early warning of performance issues along with corrective action tools to quickly isolate faults and identify root causes.
---
[1] "Managed Services Market by Data Center (Hosting, Colocation, and Storage), Infrastructure (Print Services, Desktop, Inventory), Networking (Remote Monitoring, MPLS, VPNS), Information, Mobility, Communications, and Security – Global Forecast to 2021". www.marketsandmarkets.com. 2016-09. Retrieved on 2016-09-30.
https://www.centerity.com/wp-content/uploads/2021/02/Centerity-dash-on-computer-730-x-480_0014_Layer-1.jpg
800
1200
Marty Pejko
https://centerity.com/wp-content/uploads/2023/05/Centerity-Logo-White.png
Marty Pejko
2016-10-03 19:00:52
2016-10-03 19:00:52
Differentiated Service Opportunities for Service Providers with Centerity and Nutanix