Centerity is proud to be Lenovo's featured software solution at SAPPHIRE 2018, Orlando.
We welcome you to join us at Booth #558 to learn how Lenovo and Centerity can improve service levels (SLA) and customer satisfaction (CSAT) for SAP HANA environments.
The presentation will occur on Tuesday, June 5, at 12:15 PM, and will show how Business Service Management (BSM) has become a reality,
providing real-time performance analytics for specific business processes that cross the entire IT stack (applications, infrastructure, operating systems, Cloud, Big Data, etc.).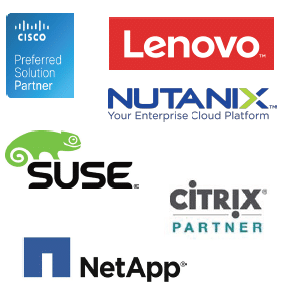 Kamran Amini, GM & VP, Data Center Infrastructure at Lenovo said, "The combination of Centerity and Lenovo solutions enables us to deliver the best experience for SAP HANA customers by providing complete, end-to-end performance analytics for complex IT environments. When combined with Lenovo systems, Centerity's unique capabilities for monitoring and managing data center landscapes, including SAP HANA environments, helps ensure Lenovo customers experience maximum performance, reliability and return from their investment."
Centerity will present a performance optimization use case using Lenovo's SAP HANA Vora-powered Crime Scene Investigation solution.
We would be delighted to meet you at SAPPHIRE to discuss best practices for aligning technology and business environments (P&L), while also improving SLA and CSAT.
You can schedule a meeting time here:
Here is a sneak peek for Centerity's offer on SAPPIRENOW:
About Centerity
Centerity's award winning software provides a Unified enterprise-class IT performance analytics platform that improves performance and reliability of business services to ensure availability of critical systems. By delivering a consolidated view across all layers of the technology stack including, applications, Big Data, operating systems, database, storage, compute, security, networking, Cloud, Edge, and IoT/IIoT devices, Centerity provides an early warning of performance issues along with corrective action tools to quickly isolate faults and identify root causes.