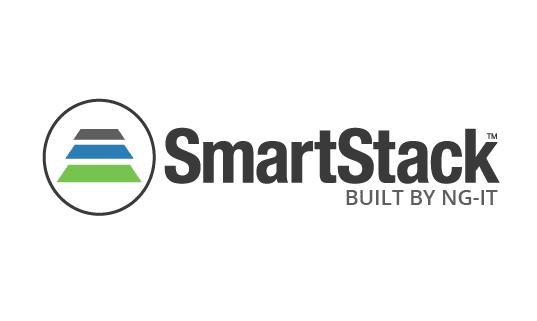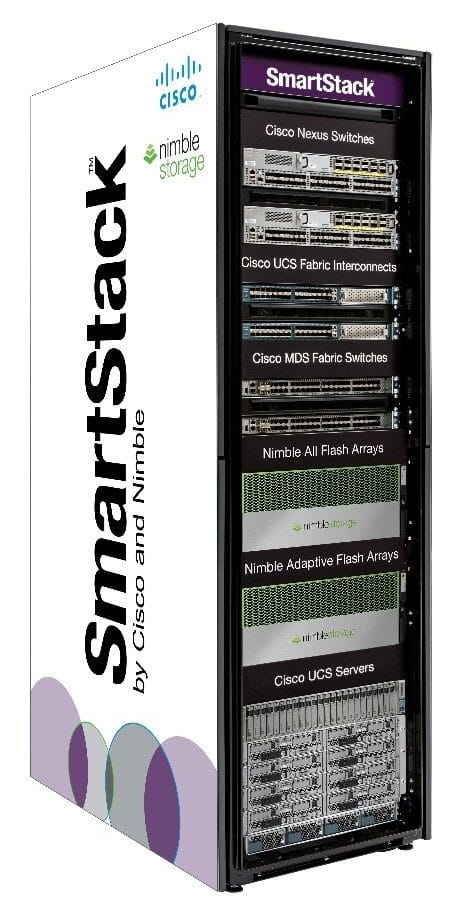 While business needs drive IT, SmartStack combined with Centerity makes sure every demand gets answered. SmartStack is a scalable, converged solution containing both performance compute and storage that provides modular capacity on demand while keeping operational complexity, Mean Time to Restore (MTTR) and OPEX low. The combination of SmartStack and Centerity simplifies IT operations and performance analytics due to the ease of managing. SmartStack paired with Centerity provides configurable Business Service Management (BSM) process views and in-depth performance analytics for full-stack, out-of-the-box coverage that creates a business intelligence layer across the entire environment.
The combination of SmartStack and Centerity lets IT focus on application-centric business services rather than separate technology domains as isolated silos of data. Allowing IT to act more strategically – proactively delivering mission critical application like Big Data (e.g., SAP HANA, Hadoop, Oracle, NoSQL) or key delivery platforms (e.g., Docker Containers, OpenStack, ServiceNow) rather than struggling reactively to maintain legacy systems. These critical applications will enjoy a huge boost in performance and productivity allowing the business to achieve data-driven business decisions quickly, reliably, and on time.
Nimble's InfoSight
Nimble's InfoSight, a cloud-based, machine learning tool, provides internal insights into the performance across the hardware infrastructure stack, including the VM layer and the health of the storage array. InfoSight, together with Centerity's end-to-end performance analytics platform eliminates the visibility gaps between applications and hardware, providing both bottom-up and top-down visibility, transforming silos of data into actionable intelligence.
SmartStack, an integrated infrastructure solution offered by Cisco and Nimble Storage, combines Cisco's Unified Computing SystemTM (UCS) with Nimble's Predictive Flash platform to deliver speed, scale, and simplicity to next-gen data center applications. To accelerate infrastructure deployment and reduce risk, SmartStack is backed by Cisco Validated Designs (CVD), providing pre-tested and pre-validated solutions to cover a diverse and growing set of critical application needs. SmartStack with Centerity delivers a single pane of glass, tops down global application performance analytics platform that can transform your data center into a cohesive IT environment that is fast, agile, smart, secure, and cost-effective.
 Centerity, used by Cisco & Managed Services (CMS), provide full-stack performance analytics and service assurance to their clients' entire environment for Big Data Layer Applications (SAP HANA, Hadoop (Cloudera, MapR, and Hortonworks)), provides infrastructure-to-application coverage for real-time performance analytics and cross-domain impact, trend, and root cause analysis. With Business Service Level awareness in mind, SmartStack with Centerity's Business Intelligence Layer can provide controlled roll-outs while reducing operational complexity, MTTR, and OPEX making IT service and application centric.
About Cisco and Nimble Storage
Cisco and Nimble Storage jointly developed SmartStack integration infrastructure solutions that allow customers to accelerate business, ensure performance and availability through predictive analytics, and drive down data center costs. SmartStack, backed by Cisco Validated Designs (CVDs), white papers, and reference architectures combine the Nimble Predictive Flash platform with the Cisco Unified Computing System (UCS). SmartStack simplifies management and support of the entire infrastructure stack by providing an integrated platform of computing, networking, and storage resources.
Learn more about SmartStack at Cisco.com or NimbleStorage.com!
Learn more about Nimble Storage Adaptive Flash platform!

https://www.centerity.com/wp-content/uploads/2017/02/SmartStack-e1487712743181.png
378
537
Marty Pejko
https://www.centerity.com/wp-content/uploads/2020/12/Centerity-Logo-test.png
Marty Pejko
2017-02-21 21:23:14
2017-02-21 21:23:14
Unified Performance Analytics for SmartStack